At STC Industries, we are committed to providing the American aerospace and defense industries with the highest quality parts achievable.
We thought it would be a good idea to present a few examples of the work we do around here and how we do it.
We pride ourselves on our ability to take on the difficult projects others may be unwilling to attempt and continually embrace such challenges in the future. The following is a descriptive analysis of some recent parts machined here at STC
Tackling the Challenging-Some Case Studies
Fitting, Auxiliary Mechanical Entrance Door
This door fitting is being incorporated on the E2D Hawkeye. While the part looks simple and straightforward, the process of its creation required absolute attention-to-detail.
5-axis machined from heat treated 4130 aircraft steel, it required tight control of tolerances on the two angled threads. The intersection of the two were required to be within five-thousandths of an inch (0.005").
These two multi-angle studs are an example of thread milling. This was the first instance we found it suitable and cost effective to use thread milling. While the process of thread milling has been available for some time and offers superior control, it can be a time-consuming process and difficult to justify in production (it takes longer..).
We employed Scientific Cutting Tools thread milling cutters; they were the only company providing J-Thread milling cutters (instead of the standard thread cutters). SCT provided great tech support and even have an online G-code calculator to help in developing toolpaths. We found this to be a excellent alternative to conventional threading processes, provided excellent control.
To further complicate the production, the shaft at the base of the thread had a total tolerance of .0005″ diameter. This was accomplished using OD-boring, a process we found to maintain an "in control" condition, with little deviation.
We decided to machine the material in a heat treated condition. It took longer and wore out tools faster, but it avoided the "warping" associated with heat treating, keeping dimension consistent.
Tie down, Carrier Suitability
We rarely see our parts on the finished plane; they're usually deep inside. Here we can see the part bolted to the back of the fuselage, a lash point for securing the ship in the hangar.
Machined from a solid 50 pound block of titanium, hardly anything is parallel on this part, making fixturing a challenge. It used to take 9 operations to make this. It now takes 3 operations, thanks to the power of 5-axis milling.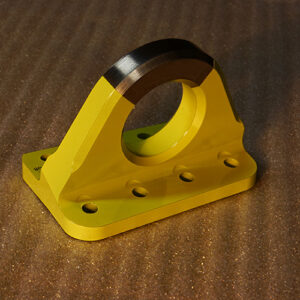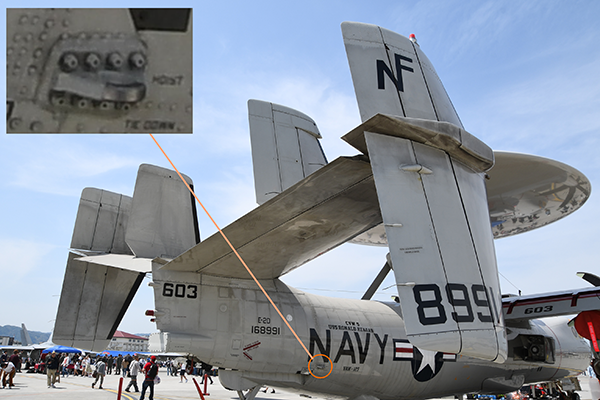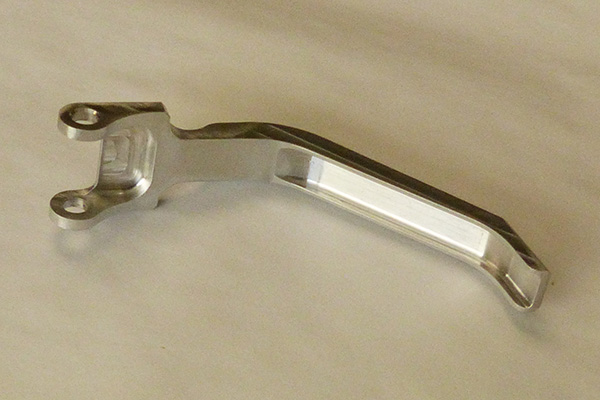 This switch safety cover provides protection from accidental activation. Flip the cover up before the switch is accessible.
Machined from a solid block of 7050 aluminum bar stock, once again hardly anything parallel on this part  to provide for fixturing so part had to be nested in custom fixturing.  Two operations on the five-axis machining center. This one was particularly challenging when it came to precision fixturing and locating.
Once again 5-axis milling accomplished in 2 operations what could have taken a dozen operations in a 3 axis environment.
Tough Deep Grooving application
Here you can see this shaft cut in half. It demonstrates our ability to accomplish deep undercuts with good control of surface finishes.  This undercut was almost 5 inches deep with 7/8′ ID access.
This took some creative programming. It took a lot of tweaking to keep the long thin grooving tools from chattering like crazy. Cutting speeds, feeds and control of depth of cut are like a delicate balancing act in achieving that "sweet spot" without the tool chattering into a bad finish. 
We found that Mastercam's dynamic turning operation help save the day as far as getting a handle on achieving optimal cutting conditions when rough out this undercut.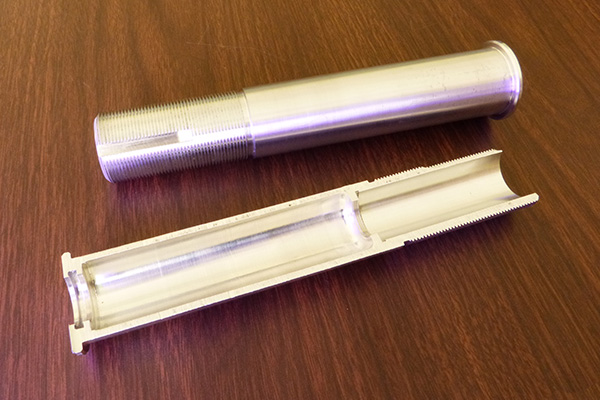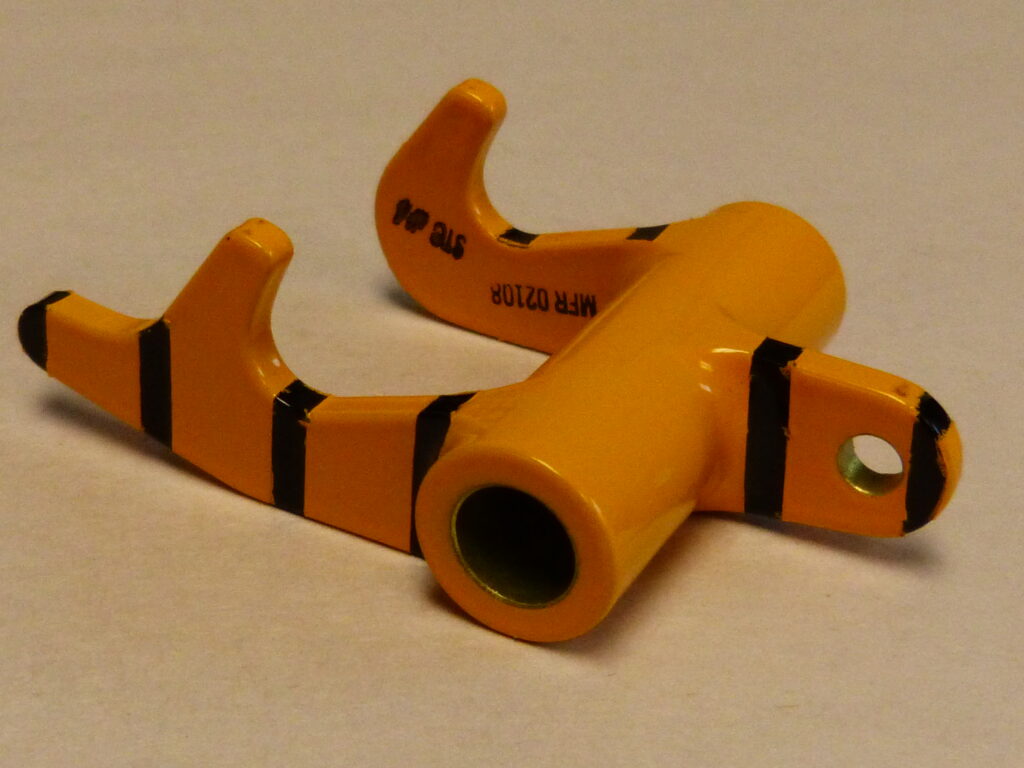 Our five-axis turning centers provide us with the ability to machine complex mill/turned parts that were not possible not that long ago. Machines that once could only provide turning operations can now do complex, multi axis milling.
This part was machined entirely on a milling/turning center, a machine that was traditionally referred to as a lathe. So much for tradition. 
This part could not have been machined as it was without multi-axis programming capability. Mastercam multi-axis capability was essential for us to accomplish this.
Traditional milling operations work by controlling the location of the tip of the cutter. The multi axis milling process provides the additional control of not just the tip location, but a second point on the tool axis, providing precise control of tool tilt in relation to the cutting surface. Without this control, machining the inside of the "hook" components would not have been possible.  
Model based or paper based design doesn't matter to us
Several of these part were derived and defined as CATIA models.
We've worked for decades on parts from paper drawings, but we have over 20 years experience in working with model based definition (MBD) parts. Our seats of CATIA and Solidworks, along with Comparvidia verification software allow us to to translate and verify the integrity of any model format through the entire machine and inspection process, guaranteeing full quality compliance.
We hope this small list of some of the challenging projects we've tackled and the methods we used demonstrate just how extensive our capabilities run.
We continue to dedicate ourselves to both advanced machining and top quality, as well as our commitment to our AS9100 certification, working continuously to maintain excellence in both. At STC Industries, we are proud of our skilled staff and the painstaking details that go into all of our machined parts.