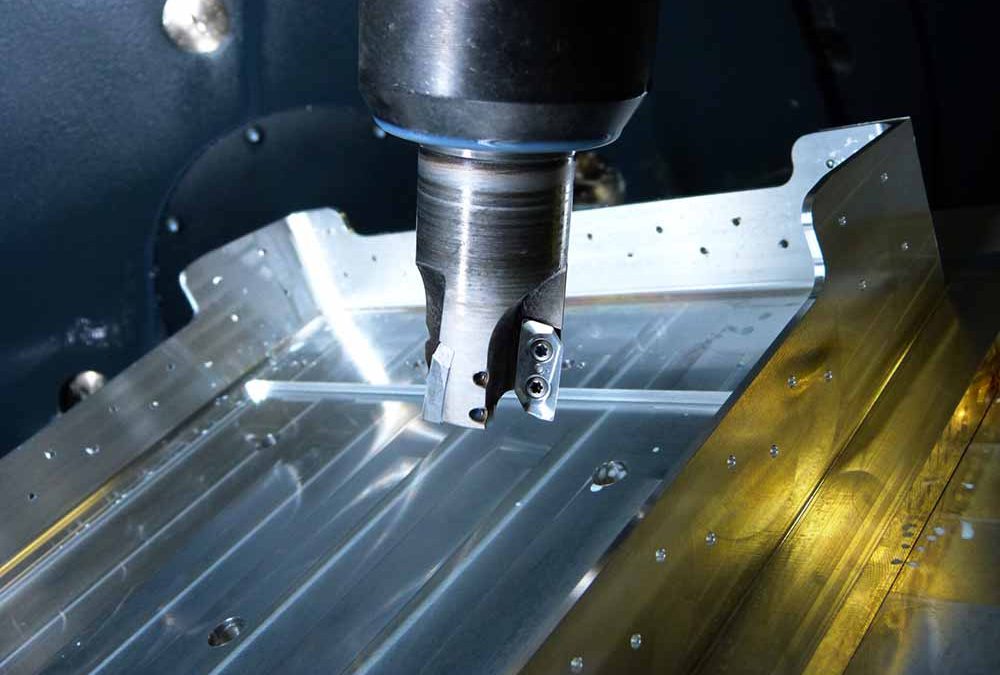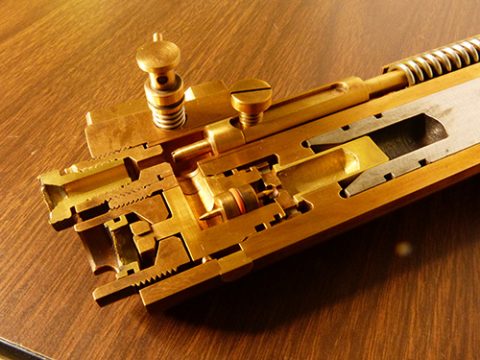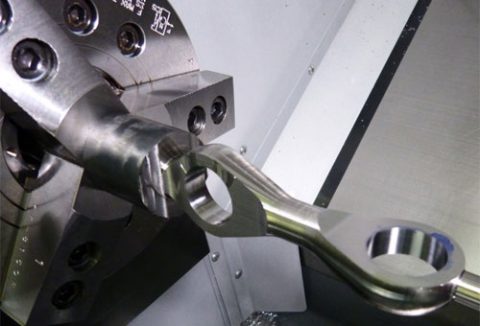 In addition to running the front end, quoting, purchasing, project planning. Fred is our last word inspection. If there's anything (ANYTHING) wrong with parts, he'll be sure to catch it. Good for the customers, infuriating to the rest of us. Very little gets past him.
Cutting his teeth in the early 80's with "old school" sine plates and height sets, his skills have evolved to now include CMM/DCC capabilities and inspection against MBD(model based definition) solid models. Fred's also capable in the use of CATIA and Solidworks.
Paul Mutzek, Vice President
Running his first tape driven NC machine when he was 10 (yes, there were NC machines in the 60's), he has spent close to 50 years programming, setting up and running milling and turning jobs, first on tape NC machines, graduating to CNC's in the early 80's. Running countless parts for F-14's and A6 Intruders.
Does the lions share of the CNC programming. After going through several CAM systems, including Compact-II, numeridex, finally settling in with MasterCAM in the early 90's. Paul takes care of the back end, maintaining 9 CNC's, including troubleshoot and repair, as well as all network connectivity and security. Creation and maintenance of our custom in-house MRP system and maintaining the quality system's compliance to AS9100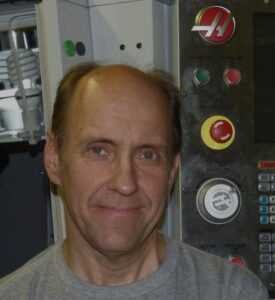 Vinny DeSanti, Floor manager
In a small shop, we all wear many hats. In addition to handling day to day operations, is responsible for a good part of inspection, receiving/inspection, packaging and shipping, smooth running of jobs, and a real good bit of upkeep of our quality system.
A seasoned lathe and mill guy, he sets up jobs and get's 'em running smoothly and is essential to taking care of the countless little things that need attention to keep operations running efficiently.
Sephora, programmer/setup/operator
Sephora is latest to join our team.
Within a few years she's gone from minimal CNC experience to becoming proficient in programming, setup and running all manner of jobs in our shop, be it 3,4 or 5 axis.
Proficient in